Fall 2021 Fundraisers
Buff City Soap Fundraiser (November 1st 4-7pm)
Come to Buff City Soap across from Battlefield Mall in Springfield on Monday, November 1st from 4-7pm and when you purchase anything in the store, 10% of all in-store sales gets donated to our school!
Products include: hand/body/facial soaps, body scrubs, bath bombs, body/ beard oils, laundry soap, etc. All of these make great gifts!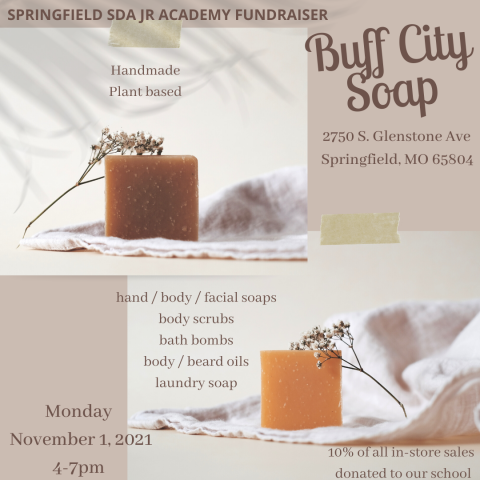 How Else Can I Support the School?